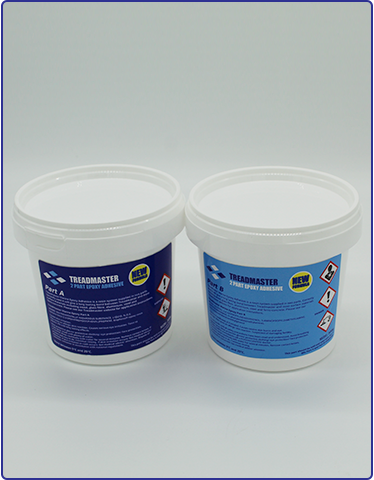 Treadmaster 2 Part Epoxy Adhesive
This two pack epoxy adhesive is designed to provide the ultimate in bonding performance. Ideal for use on a wide range of deck materials, it provides a bond which is suitable for the most arduous of conditions. Coverage is approx. 2 square meters per pack.
PLEASE NOTE: If you are shipping to a NON UK MAINLAND address you MUST add Hazardous Goods Shipping to your order. Delivery options for Treadmaster Adhesives are available to the U.K and Mainland Europe only, sorry for any inconvenience.
For more information on Hazardous Goods Shipping charges please call our customer service department on +44(0) 1579 321960.
View Safety Data Sheet (Part A)