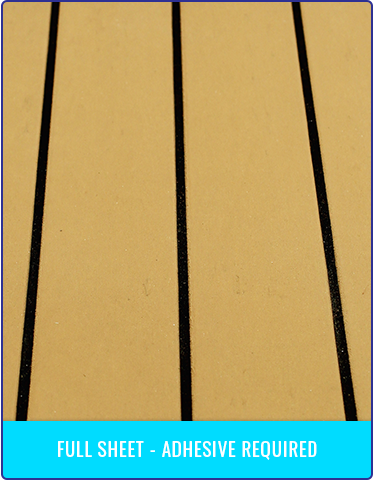 Treadmaster Atlanteak 2.0 Natural (Black Caulking)
After 18 months of trialling and testing new formulas, we are extremely pleased to announce the re-launch of our Atlanteak 2.0 flooring range.
Atlanteak 2.0 offers all the characteristics of the original Atlanteak plus... 
Exceptional scratch resistance
Added flexibility for easier handling
New Colour option Steel/White Caulking
New Luminescent Option (contact us for details)
Brand New Epoxy Adhesive designed to work with Atlanteak 2.0
PSA Bonding option for a quick, simple and clean installation
Personalised Deck Kits Available
Sheet size (mm) 2500 x 1000 x 3
Any product marked with PSA comes fitted with an optimum waterproof pressure sensitive adhesive (PSA), for a no mess, no fuss application - simply peel, stick and go!
Products may vary slightly from their images. Although we have made every effort to display product colours accurately, we cannot guarantee that a device's display reflects the correct colour of our products.